Seneram
Business
Wireless trail camera based surveillance network – The first in the world!
Urgent surveillance need?
No mains available? No WiFi?
Implement Your surveillance solution with the help of Seneram Business and wireless trail cameras! Only extra requirement is a mobile phone network coverage.
Do you need the most flexible surveillance solution to…
easily manage users, wireless trail cameras and changing surveillance spots?
Seneram Business is Your solution.
Detach, move and mount again!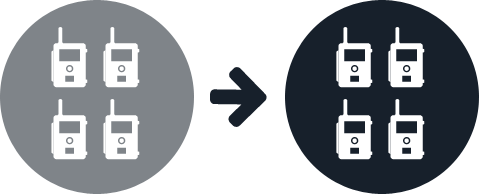 Need to change your surveillance network? Detach camera(s), move and mount again. Reconfigure user rights. Few mouse clicks and drag&drops and all done!
The only fully transferable surveillance solution
No need for mains or WiFi
Fast and easy user and camera management
Cost efficient and flexible solution
Fast deployment
Exited? We are, because we can offer this to You! Contact us!
We deliver turnkey solution or connect your existing wireless cameras to Seneram Business. Easy!
Are you interested in delivering Seneram Business in your territory?