When using trail camera for surveillance purposes it may be essential to get it to work on schedule and so avoid unnecessary pictures and false alarms.
Most trail cameras have just only one general setting for scheduling. Usually that means start and stop time and it applies on every day of the week. Because of that it's not possible to set specific timetables for weekends e.g.
Also adjusting the schedule / time lapse settings through camera's set-up menu is pretty annoying let alone the fact you have to physically visit a camera site (wherever in the middle of nowhere it might be) every time you want to change the settings.
PS. It's definitely recommended to go out every now and then – that's not what we mean!

Seneram makes scheduling trail cameras easy and versatile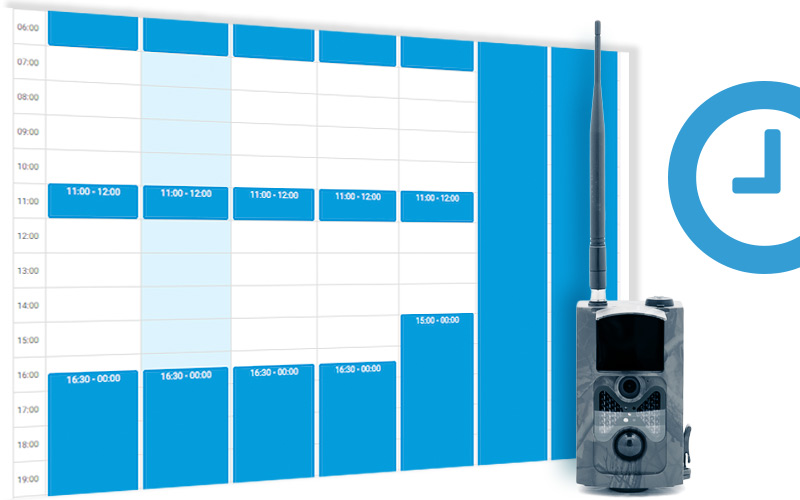 With Seneram, scheduling your cameras is super easy and versatile! You can set up individual timetables for every day of the week and even assign multiple operating periods during a single day. For example you can set your camera to work at 11-12 in the midday and again at 17-22 in the evening.
You can easily create multiple schedules to be used in different situations but also set various cameras to use the common schedule. This feature becomes very handy when you have many cameras that need to be scheduled the same way.
Schedules are created in the Settings tab under your device page with easy click-and-draw calendar interface. From the device settings page you can also see if the camera is receiving or not at the moment according to schedule.
You can modify the schedules at any time – changes will be in use immediately!
Have a good time with Seneram!