Today Wireless Trail Cameras are more popular than ever! They bring a totally new level of convenience for their users.
Today in some parts of the world, the most sold trail camera type is wireless trail camera. Its popularity is growing fast because of its undisputed benefits to the users.
Downside of wireless is growing complexity of setup and later possibility of transmission problems. Read our practical tips, how to be right away successful in an installation/setup or how to solve latter transmission problems. At the end of this article we will also reveal a perfectly new way to use you Wireless Trail Cameras in the near future.
Wireless Trail Camera problems – setup check-list
Setup is easy, when you carefully take care of the following:
Start with turning off PIN-code request from the SIM-card. You can't do this with your wireless camera. You need  a mobile phone. Put SIM-card into phone and use its settings to turn off PIN-code request.
When PIN-code request is turned off,  sim-card still in the mobile phone and phone on, remember to check that a. phone connects to network and b. network signal strength is good.
Set new batteries into camera or connect to mains current or well-charged extra battery.
Put memory card into the camera.
Turn camera on in a setup -mode.
Input right camera setting as mentioned in a camera instructions.
When settings are ready, move camera's power switch from setup -position to ON-position.
If you can't get any pictures from camera into your email box, check first your email trash box. Notice. If you use Gmail, check these  Google limitations
You can also try manual picture transmission. If sending fails, camera will give you an error code.
Wireless Trail Camera problems – solve other transmission problems after setup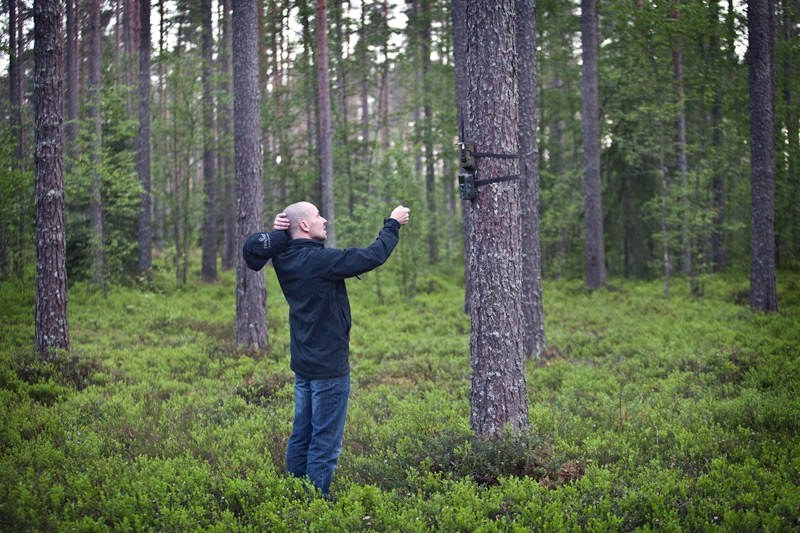 After setup, you will have sooner or later some transmission problems. Then you will find pictures from camera's memory card you should have received but  haven't. In this case, change your batteries to new. Do it even though you think batteries are in good condition or trail camera shows enough good charge level. Charge can be enough for picture taking but not good enough for picture transmission. Transmission consumes more power.
Transmission reliability is always better, if you use external power source (external battery or plug it to mains network). Notice that low light operations consume remarkably more power.
When you consider these and still you have problems, they are very likely caused by malfunctions in a mobile network. If you don't get any pictures, contact your dealer.
Wireless Trail Camera problems – new service will make dramatic improvements to reliability and usability
Besides of all mention above, operator who provides you email services, can aggressively filter spam emails. Your email can be marked as a spam email even before it reaches your email box. You can avoid this problem by starting to use Seneram -picture service for trail and remote cameras.
Seneram -service uses only its own and dedicated servers, which will you experience as
a better reliability in picture and video transmission
faster throughput of pictures from camera to you
Seneram does work you. Service automatically move pictures from email attachments into your Seneram picture folders, where they are in one, safe place and ready for your use. You can easily search picture with different criteria by using your computer, smart phone or tablet – which one you prefer. You get interesting and useful information about pictures received or any malfunctions in picture transmission.
You will start using soon coming Seneram -picture service easily and fast:
Create your user account (www.seneram.com)
Add remote cameras into your account
Change new camera settings into your cameras. New setting will available in your Seneram user account.
Stay tuned, follow the release and subscribe Seneram newsletter! You find Seneram from Facebook.